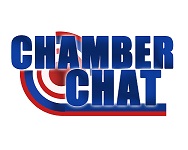 The Magazine

Click here to download and read our first monthly print issue

The Radio Program

The show airs every other Saturday from 10 to 11am,
on KBZE 105.9Fm, KFRA 1390AM and Internet Radio Station www.kbze.com.

Click here to hear shows from prior years.

To visit the St. Mary Parish Chamber website, click here.